Before our eyes, a bewildering phenomenon is happening: supporters of various conspiracy theories (anti-5G, anti-vaccine, flat earth, global warming denial, etc.) joined hands and managed to create bridges between what were islands until now, transforming them in a real continent that undermines the fabric of society based on science and attacking it at its most vulnerable point: critical thinking. This is the warning issued by the physicist Cristian Presură.
His fears are reinforced by the university professor Ciprian Mihali, who shows that the apocalypse of naivety is only now to come. Conspiracy discourses multiply and spread, and their causes may be more complex than we imagine. Therefore, in the face of this tsunami of voluntary ignorance, seems to be no simple solutions.
Read also: Urgently selling human organs. Raiding the underground market for kidneys and livers
What unites all of the conspirators
"The wave will come, and its intensity will take us by surprise", says Cristian Presură. "Like you, I have ignored them until now. If I understand the basics of the anti-vaccine movement (fear of interference with our own biological nature), I have paid little attention to the denial of selenization or the flat earth theory.
What I notice now is that the flat earthers also say that the earth is 6,000 years old, using the Bible to attract followers, and some of them are also anti-5G, because, of course, Elon Musk's 5G satellites can exist in the flat earth. Those who are anti-5G are also mostly anti-vaccine, as seen on their Facebook page. And just like this, the chain goes on.
Read also: 3 fake images created by Artificial Intelligence: Trump in handcuffs, the Pope in luxury clothes and Putin on his knees
The physicist states that what unites them all is the dome of the GREAT WORLD CONSPIRACY, which hides the truth ("ie we are the conspiracy").
"Once they've reach their explanatory limits, each of the mentioned theories appeals to the 'great world conspiracy', where the so-called world governments and the rich people, but also the thousands of doctors and engineers (paid by the former, of course) are thrown into the same stack .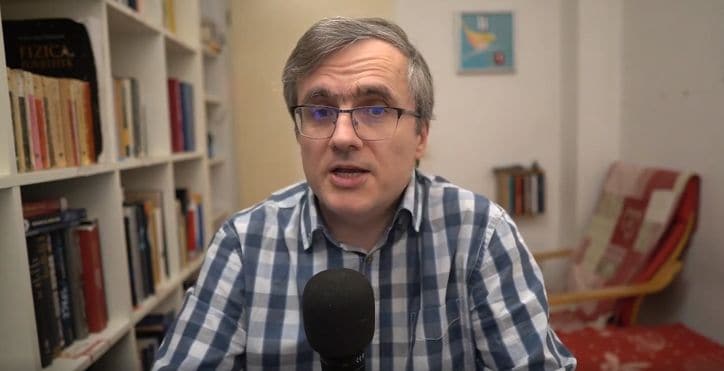 Why don't we have any pictures of the flat earth or one beyond the edges of the earth? Because anyone who would try that would have been arrested by the US military.
What we received from NASA are fakes! Compared to the extraordinary ability of 'official science' to explain so much, they have to appeal to the 'great world conspiracy' of scientists, when they go beyond their narrow circle of explanations", states Cristian Presură.
That is why when two supporters of pseudo-science meet, even if they are from different "islands", they find themselves in this belief of the "great world conspiracy", united as in a class struggle.
"I see on social networks underground movements of unsuspected amplitude, with such a diverse range of conspiracy theories that anyone with even the slightest doubt can hardly resist them.
Therefore, I think that in the coming years we will experience a surprising explosion of these movements, at least as surprising as the appearance of George Simion's movement (in whose circles some of these conspiracies flourish)", believes Cristian Presură.
The big political parties have paid obscene amounts to a mass media that also lacks any ethics
"I also believe, like Cristian Presură, that the apocalypse of naivety is just about to come. Conspiracy discourses multiply and spread, and their causes may be more complex than we imagine. That's why, in the face of this tsunami of voluntary ignorance, there don't seem to be simple solutions", is also the opinion of Ciprian Mihali, university professor at "Babeș-Bolyai" University in Cluj-Napoca.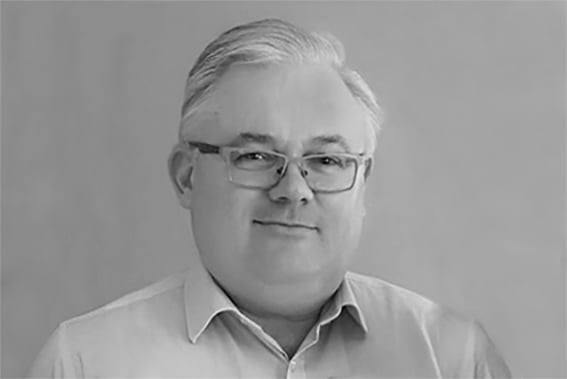 At least in Romania, a bankrupt educational system, which has given up (if it ever had) the vocation to train autonomous and responsible citizens, integrated in society, has fully contributed to this situation, the professor continues.
"But school failure is not the only cause of this phenomenon, even if uneducated or partially educated young people have saturated institutions, political structures, media groups.
It is enough to add to this an absolutely irresponsible political class in power, hand in hand with such speeches and seduced by the ease to manipulate large groups of ignorant people, envious on the success of extremism represented in Romania by this tumor called AUR.
My feeling is that it is not European policies or the difficulty of scientific theories that have infused Euroscepticism and lucid conspiracy fantasies, but rather the fact that the big political parties have paid obscene sums to a mass media that also lacks any ethics and responsibility to maintain day by day, by many years from now, all possible and impossible forms of credulity: astrology, mysticism, numerology, anti-vaccinism, xenophobia, racism, religious or other fundamentalisms, hate speech and aggressive nationalism, lies and abandonment of forms of solidarity and public responsibility", warns Ciprian Mihali.
The professor also mentions the fact that many public figures, many intellectuals and professionals in their fields have chosen in recent years to remain silent, to withdraw into their private bubble (family-job-vacation) considering that in this way they protect themselves from the evil society.
In fact, it only has perpetuated this evil which grows more and more around us. Public courage is not the first virtues of the skilled and honest people in this country.
"In the coming period, we will witness a veritable assault of the most absurd theories and an increasingly aggressive presence in the public space of anti-scientific, anti-rational, anti-democratic or anti-European standard supporters.
We already see thousands of people marching who resume today, after 33 years, the cheapest manipulations method with 'we don't sell our country', as if in all these years our collective mind has regressed and found itself in this mystical zone of Romanian exceptionalism", wrote professor Ciprian Mihali.
Citește varianta în limba română: Avertisment: Vine valul conspiraționiștilor, iar intensitatea lui ne va lua prin suprindere
Follow PressHUB on Google News !